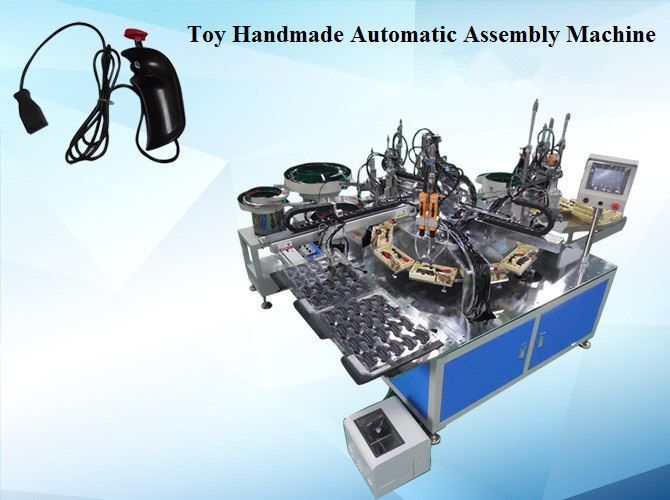 Product Information
Equipment Name: Toy Handmade Automatic Assembly Machine
Power supply: 100V-500V 50/60HZ
Pressure: > 0.5 Mpa
Mechanical dimensions: 1750 * 1450 * 550 (mm)
Equipment capacity: 600-650Pcs/H
Equipment description
1. The equipment uses cylinder as power, the control system is PLC programmable controller, and the working principle of intuitive sub-station assembly is intuitive.
2. The equipment completes the process of PCB lock screw, key-press, spring, shell and lock screw.
3. The power cord and the bottom shell are manually loaded into the loading seat, and the plastic is fed by vibrating disc.
4. When a fault occurs, it can automatically sound and light alarm and stop, and display the fault position.
5. Automatic counting, output setting; Man-machine interface, intuitive interface, simple and safe operation.