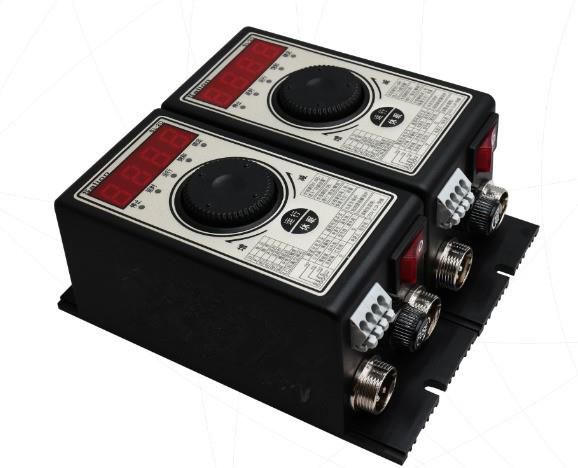 Features:
Dimensions:L130mm*W55mm*H60mm
Installation hole size:123mm one year warranty


1.High-performance intelligent photoelectric interface to connect an external photoelectric sensor (Ridiation and reflection are available ), the machine built-in digital fuzzy recognition technology, in addition to the adaptive ambient light, the sensitivity can be set to 99 photoelectric, without costly fiber optic sensor, accurate identifying small or translucent feeding the workpiece.
2.Speed shuttle operation, patented design,fast and accurate, reliable and durable.
3.Optimization of external control connector, flexible and convenient installation.
4.Built-in intelligent slow start and slow stop program,ensure the start and stop moment feeding smoothly.
5.Output 24V 200mA DC power supply.
6.Good regulation performance,In the case of the power grid voltage fluctuations,ensure the stable speed of feeding.
7.Highly integrated system, optimized dimensions, light weight, small footprint, easy installation.
8.Fully enclosed housing,adapted to hostile working environment.
9.With overheating, overload, output short circuit protection.
Technical parameter