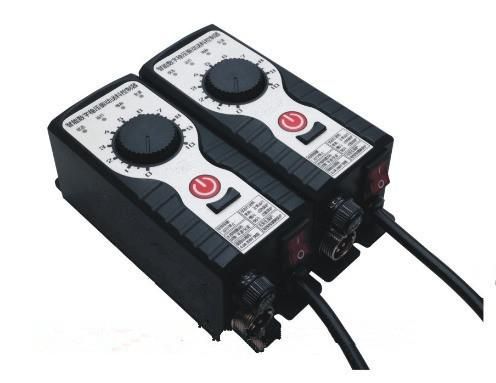 Features
Dimensions:128mm(L)*50mm(W)*53mm(H).
Installation hole size: 119mm 1 years warranty


1.By light touching key to start and stop operation, convenient and reliable.
2.Four sets of working status indicator light, simple and intuitive operation interface.
3.Built-in intelligent slow start and slow stop program,ensure the start and stop moment feeding smoothly.
4.Use fully sealed long life potentiometer, stable and durable.
5.Good regulation performance,In the case of the power grid voltage fluctuations, ensure the stable speed of feeding.
6.Highly integrated system, optimized dimensions, light weight, small footprint, easy installation.
7.Fully enclosed housing,adapted to hostile working environment.
8.With overheating, overload, output short circuit protection.
Technical parameter