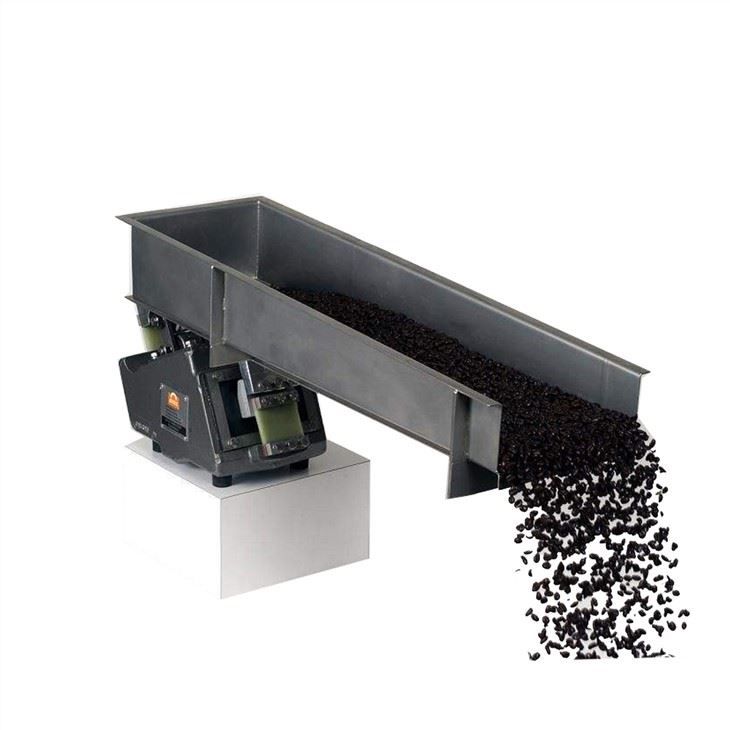 Stainless Steel Electromagnetic Vibrating Magnetic Feeder
The vibrating magnetic feeder can give precise feeding of most of materials which are dry, wet,that are wet, dry, moist, sticky, lumpy, course, granular, powdery,abrasive etc. They are favourable for dosing,application include feeding of weigh bins or weigh feeders, or steady and smooth feeding .Comparing with common vibratory feeder,it has advantage of high frequency,low power consumption and low damage rate.


Feature
1.Stable and long span life.
2.Easy to adjust.
3.Reliable operation.
4.Easy maintenance.
5.Step-less adjustable feed rate.
Technical data of magnetic feeder
Model

SWV1

SWV2

SWV3

SWV4

SWV5

SWV6

Capacity(t/h)

0.2

0.5

1.5

3

4

7

Amplitude

1.5mm

Frequency

3000r/min

Voltage(V)

110/220/240

Controller

PLC or manual type

Power(W)

5

8

20

25

30

50
Customized design is also available,if there isn't a suitable one on the list,please telll us the trough size of magnetic feeder and output you need,we can make the order according to your requirement.
Purchasing Process

Step 1:
1. Buyers provide physical pictures, sizes and materials;
2. Buyers provide the order and direction of discharging materials.
3. Buyers provide discharging speed;
4. Counterclockwise or clockwise;
5. Confirm if you need linear feeder, hopper, baseboard and sound-proof cover.
Step 2: Seller Evaluation Feedback
Material (returned to the buyer with the vibrating feeder) should be used for adjusting the vibrating feeder.
Step 3: After payment and delivery
1. Sellers begin to order and make the down payment.
2. Video shooting on the test machine;
3. The buyer is satisfied and make the final payment.
4. Sellers pack wooden boxes and deliver goods by logistics.