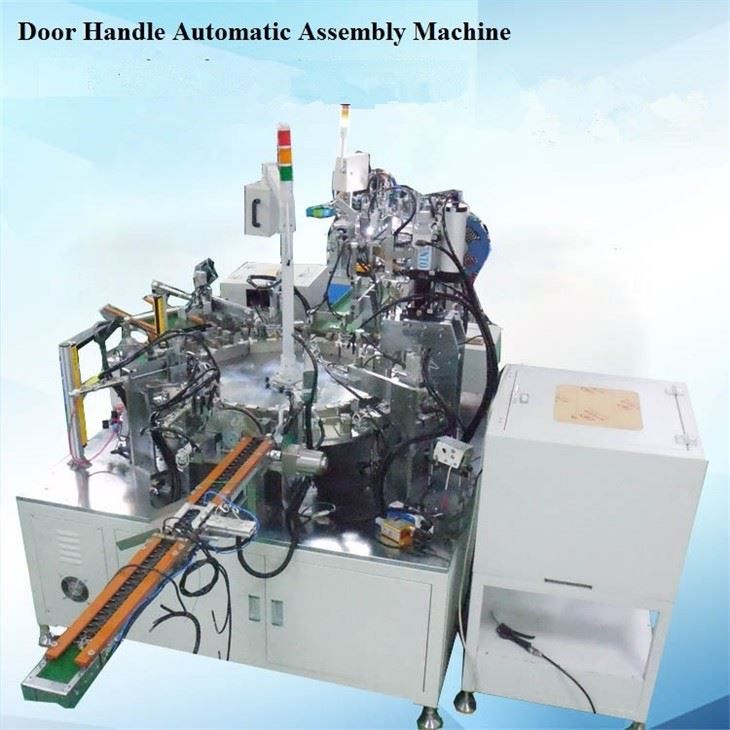 Product Information
Equipment name: Door handle automatic assembly machine
Power supply: 100V-500V 50/60Hz
Air pressure: >0.5MPa
Mechanical size: length 1250*width 900*height 1600cm
Capacity: 1800pcs/H
Power: 1200W
Product weight: 800Kg
Equipment principle:
1. The machine adopts manual swing plate feeding and vibration automatic feeding, the wrong material mechanism of the wrong material, the manipulator clamps the material, the automatic assembly in turn, and the oil point;
2. The discharging method is that the discharging mechanism pushes the material tray into the conveyor belt and flows out. The machine is equipped with a protective cover for beautiful and safe;
3.Disc + straight line
4. Automatic detection, start with material, stop without material;
5. Using man-machine interface, intuitive interface, simple and safe operation;
6. When a failure occurs, it will automatically stop, give an alarm and display an error message to facilitate inspection and troubleshooting;
7. Professional engineers design and debug according to the product's individuality, and provide after-sales service.